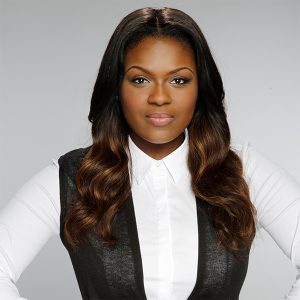 'The Master's Calling' by singer and actor Deborah Joy Winans
" 'The Master's Calling' by singer and actor Deborah Joy Winans is at turns haunting, electrifying, and inspiring, and quite possibly one of the best gospel songs of the year."–Journal Of Gospel Music, "Pick Of The Week" for August 1, 2016.
High praise for Ms. Winans' debut (yes, THAT Winans family) who considered herself an actress first and foremost and not a singer.
Since appearing on Oprah Winfrey's OWN Network's "Greenleaf" series–one of the highest rated cable television shows of the year–Ms. Winans has become known as an actress on the program, portraying Charity Greenleaf-Satterlee.
But "The Master's Calling"–the first single chosen from the "Greenleaf" soundtrack on Malaco Records out of Jackson, Mississippi–is fast becoming a huge gospel hit and is moving steadily up the charts. This on a soundtrack filled with soul-stirring and inspiring numbers including one by the legendary Shirley Caesar herself.
Tim Lauer, the producer of the "Greenleaf" soundtrack and one of its featured musicians had been working on ABC's "Nashville" when he got approached by a Lionsgate executive Russell Ziecker, the production company that distributes "Greenleaf."
"I had been a gospel musician all my life," Lauer says, "sometimes one of the only white musicians in a church or session. So I jumped at the opportunity and ended up composing the 'Greenleaf' theme song and picking out and working on other tracks for the show and subsequent soundtrack."
"The Master's Calling" is a song Lauer says he had always loved. "It was written by Thad Cockrell, more of folksy-type gospel singer," he says. "I sent it on for inclusion in the soundtrack and the executives at Lionsgate really loved it. That was about the time I called in Deborah Joy to sing the song. We eventually ended up putting a whole band behind it, I wrote out a string arrangement and laid down the track. Surprisingly to me, Tommy Couch Jr., head of Malaco Records, was instantly drawn to it and wanted it to be the first single off the soundtrack.
"There is so much gentleness and grace in the song," Lauer says when asked what makes it so special and moving. "It's a call to people–not a judgmental one or a shaming or command–it just makes you want to listen to the message and heed the call very calmly and beautifully.
"Deborah Joy's delivery is so pure and so honest," Lauer adds. "I encouraged her in the studio to approach the song as the actress she was–not to pretend but to present it honestly–and not worry about vocal gymnastics. She was incredible and you can hear it in the song. It's so ironic to me now that she fought singing all of her life–she's a natural."
Lauer adds that a special moment was when Deborah Joy's aunt, the famous Cee Cee Winans, came in to visit the studio during the take. "She was obviously moved. She got to see Deborah Joy and her cousin, Ashley, singing it together and said to us, 'God has answered my prayers–they're finally singing together!"
"To be quite honest, I had never wanted to sing!" Winans said in a telephone interviews. "So, yes, there was pressure for me, coming from my background, to even attempt singing, much less a gospel song. It was challenging. I'm performing in a musical right now and I'm playing my aunt, Cee Cee, and it was daunting. I remember coming home telling my husband, 'I can't do this–how can I?! The audience will be expecting me to sing just like her–how I'm supposed to be that good?' So I did have to spend some time in training and teaching myself, or letting myself be, the best that I could be and not try to measure up to any other standards. It was hard, I'll admit."
Winans says "The Master's Calling" was sent to her by Lauer while she was on her way to do some other work on the "Greenleaf" project. "When I first heard it, though, I thought it was just so beautiful and heartfelt," she says.
"When you hear the song you realize that it doesn't need a lot around it, no embellishments or histrionics or riffing," Winans continues. "My aunt Cee Cee and other family members came into the studio to be there with me–they were getting a real kick of me singing saying 'Uh, huh, see what God is doing?!"–so she was there. Having always been like another mom to me she got emotional hearing me perform the song, especially something so touching. She was very happy and pleased."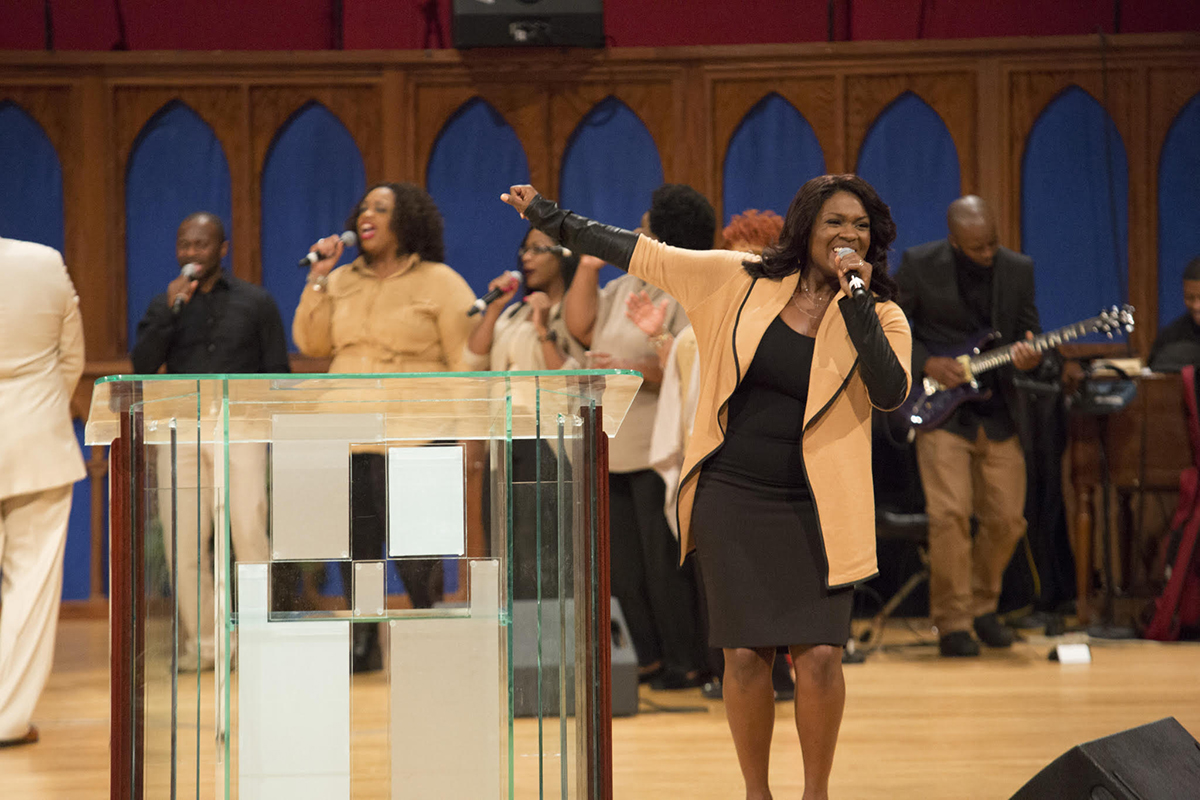 With the success and great critical reviews of "The Master's Calling" has Deborah Joy Winans been bitten by the singing bug?
"You know, I just don't see it. Acting is what I studied and have a passion for–but who knows?" she admits. "I said I'd never sing and look what's happening now. I'm at the point these days that whatever doors God opens I'll walk through. That's how I look at it–that's where I am today."
When asked what she wanted people to get from "The Master's Calling" Winans paused briefly before responding. "To not be so busy that they don't listen. There are so many things that God is doing for us on a daily basis but you have to slow down and listen. You have to be quiet and open. You can't let the great things that He's doing for you pass you by. That's the song's message."
Winans says that she will be singing "The Master's Calling" at a festival in Atlanta in October but, outside of that, no tours or other singing appearances are currently on the horizon.
The "Greenleaf" soundtrack will be officially released Friday, August 26, on iTunes, Amazon and Google Play, as is on the Malaco label–however, Deborah Joy Winan's "The Master's Calling" will be released THIS Friday, August 19.